Rock Climbing Around Littleton, CO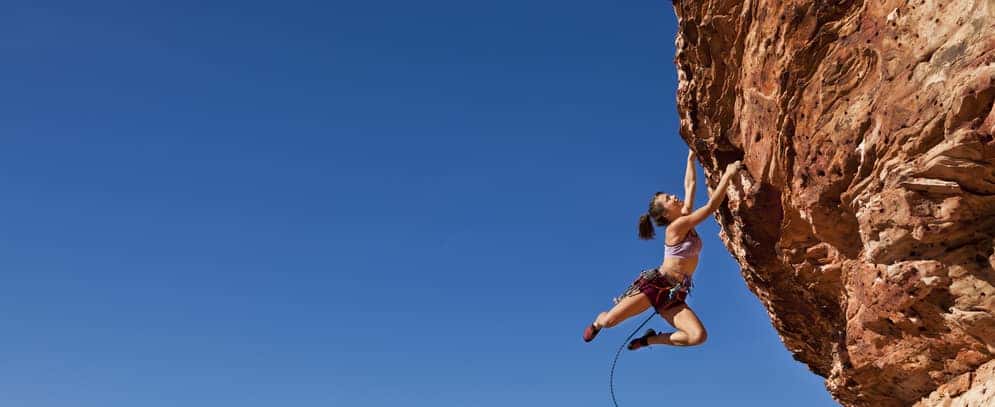 Whether you're a local from Highlands Ranch or a tourist visiting the area to take advantage of the great outdoor recreation opportunities in Colorado, there are plenty of places to go rock climbing in and around Centennial. Check out this list of our favorites places to go rock climbing near Centennial, and then make the trip to Courtesy Acura Littleton when you're ready for an AWD SUV from our new vehicle lineup that can handle the rough terrain you're about to hit!
Denver Bouldering Club – South Gym
Whether you're just dipping your toes in and trying to see if rock climbing is right for you, or you're an experienced climber trying to get some bouldering in while the weather is bad the Denver Bouldering Club – South Gym is excellent indoor rock climbing facility with a variety of training tools and community support.
Location:
4131 South Natches Court, Unit E
Sheridan, CO
Flagstaff Mountain
On the opposite end of the spectrum, Flagstaff Mountain is a premier rock climbing spot that's best reserved for the most experienced climbers out there. Experience the extreme aspects of bouldering in a beautiful environment at this spot that brings in rock climbers from around the country.
Location:
Boulder Mountain Park
Crown Rock Trail
Boulder, CO
Mount Sanitas
This location offers a variety of different rock climbing terrains, which makes it a great destination for rock climbing groups of varying skill levels. Enjoy striking outdoor vistas and rock climbing routes ranging from novice to advanced at Mount Sanitas.
Location:
Mount Sanitas Trailhead
Sunshine Canyon Drive
Boulder, CO
Find More Outdoor Activities Near Aurora with Courtesy Acura Littleton!
Courtesy Acura Littleton is your guide to fun things to do in Littleton and the surrounding suburbs. You can even find holiday activities with the local Valentine's Day events. We're also here to help you out with helpful advice like whether to buy or lease a new car, as well as useful resources like our online financing application. Our dealership is located at 7590 S. Broadway in Littleton, CO, and you can contact our staff at (303) 795-7800 with any questions you might have!