Valentine's Day 2020 Events Near Littleton, CO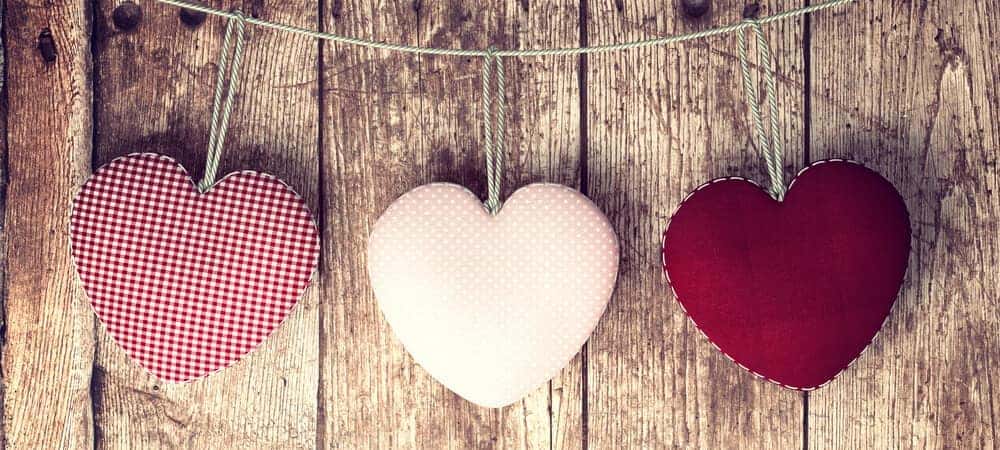 Whether you're single, paired off, or always on-the-go for family activities — you deserve a night off to celebrate the most meaningful relationships in your life. Fortunately, the Littleton area has a variety of special Valentine's Day week events that go beyond Valentine's Day dinner! To help you find the perfect event for the occasion, the staff at Courtesy Acura put together a list of the Valentine's Day 2020 events in Littleton, CO we're looking forward to most!
Be My Valentine in Littleton
Whether you're a classical music fan or merely classical-curious, this Valentine's Day concert at the Littleton Symphony Orchestra is sure to fill the air with romance! Enjoy pieces from the likes of Tchaikovsky and Beethoven, and the Piazzolla tango suite Amor arranged for electric cello and orchestra.
Be My Valentine Program:
Tchaikovsky — Romeo and Juliette Ouverture
Purcell — When I am Laid in Earth
Piazzolla — Amor, Tango Suite for electric cello and orchestra, arr. Ethan Lazarus
Beethoven — Symphony #6 "Pastorale"
Date: Friday, February 14, 2020
Time: 7:30 p.m. – 9:30 p.m.
Love 'em or Leave 'em Valentine's Day 5K/10K
If your favorite way to celebrate any holiday is with a trail race, we have you covered this Valentine's Day! Just a short drive from LIttleton, Parker Parks and Recreation hosts the USATF-certified 5k and 10k courses at Bar CCC Park's Cherry Creek Regional Trail. Both races begin at 10 a.m. sharp on the concrete Cherry Creek trail. Participants receive a long-sleeve race shirt while supplies last, pancakes from Flippin' Flapjacks, and entry to win a variety of prizes!
Date: Saturday, February 8, 2020
Time: 10:00 a.m.
Valentine's Cookie Decorating
Always wanted to learn those advanced icing techniques you see on baking shows? Here's your chance to learn professional skills from the owner of Littleton's Cookie Vibes! At this Valentine's-themed cookie workshop,10 participants will make royal icing and learn multiple piping and flooding techniques to create unique icing designs. $40 includes hands-on instruction, supplies to decorate 5 gourmet cookies, piping bags, recipes, and a bakery box to safely transport your creations. This course requires pre-registration and tends to fill up fast!
Date: Saturday, February 8th
Time: 2:00 p.m. – 3:30 pm
Kids' (Ages 6-12) Valentine's Cookie Decorating Workshop
Kids don't have to miss out on the cookie-decorating fun — Curate Mercantile also offers a workshop specially designed for kids 6 to 12! This kid-friendly cookie-decorating workshop is hosted by the owner of Limitless Art Designs. Kids will learn basic royal icing and frosting techniques techniques for festive cupcakes and cookies. Students will head home with their own Valentine's cupcakes and sugar cookies, plus a selection of popular gluten-free baking recipes. $30 includes all gluten-free ingredients and supplies needed to decorate cupcakes and sugar cookies!
Date: Saturday, February 1, 2020
Time: 2:00 pm – 3:00 pm
Explore Littleton with Courtesy Acura!
Feel free to get in touch with any questions about Valentine's Day 2020 events in Denver, CO and the surrounding area. Our tram is happy to help you make the most of your time here — whether you're a local, or just here to enjoy time with family! Check out our Centennial Guide for more, like the best St. Patrick's Day events, or the best rock climbing and hiking trails near Littleton.
More from Courtesy Acura
From Downtown Denver to the outskirts of the city near Littleton, there are plenty of Irish bars and St. Patrick's Day 2021 events you don't want to miss. The team at Courtesy Acura has compiled a list of the must-see and must-do festivities for tourists and locals alike. Read on to learn about the best St….

How Much Does a 2021 Acura RDX Tow? Whether you choose the new Acura RDX in FWD or SH-AWD®, your RDX towing capacity is up to 1,500 pounds. Courtesy Acura offers accessories that enhance the RDX towing capacity with improved towing performance, along with a safer towing job. Learn more about the 2021 RDX towing capacity that…

When you want an SUV that's big enough for the whole family with cargo space for their gear, but you also want elegant sophistication, take a look inside the 2020 Acura RDX! With the renowned Acura interior that's known for its luxury appointments, the Acura RDX interior won't disappoint no matter how many commuting drives…